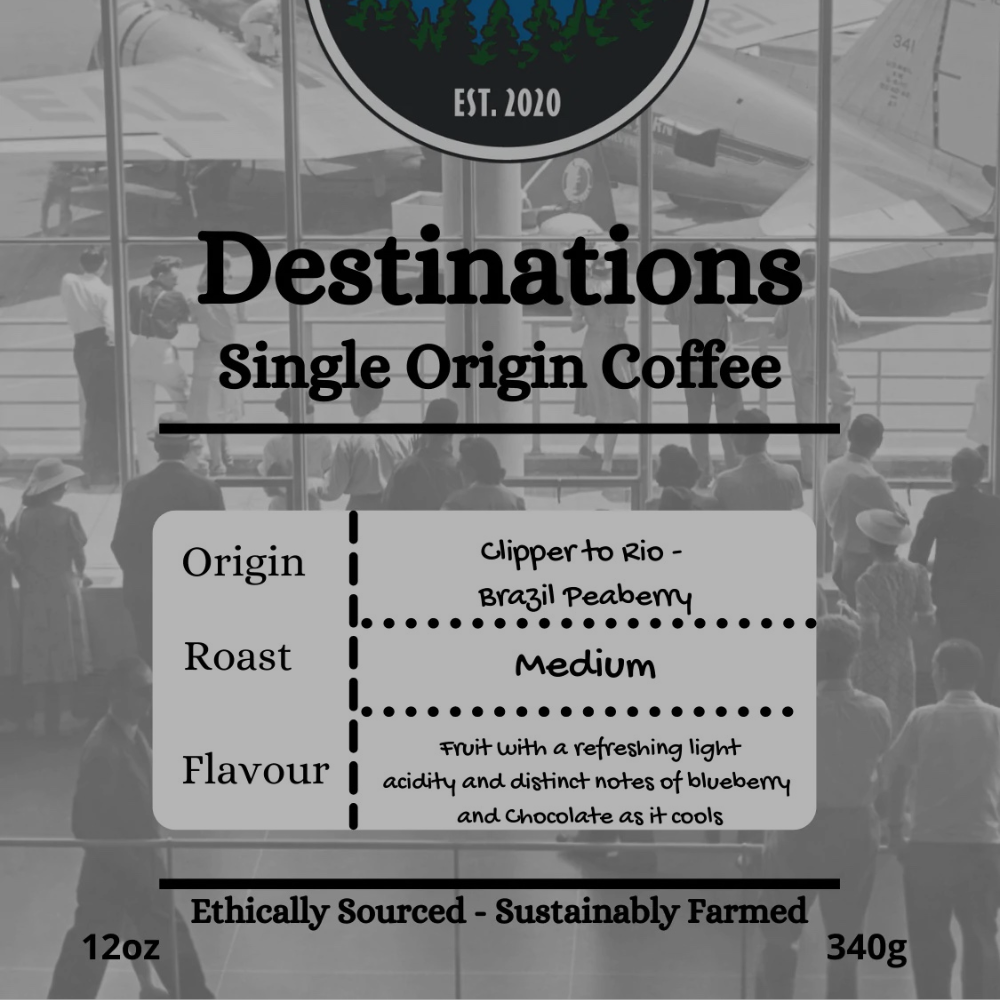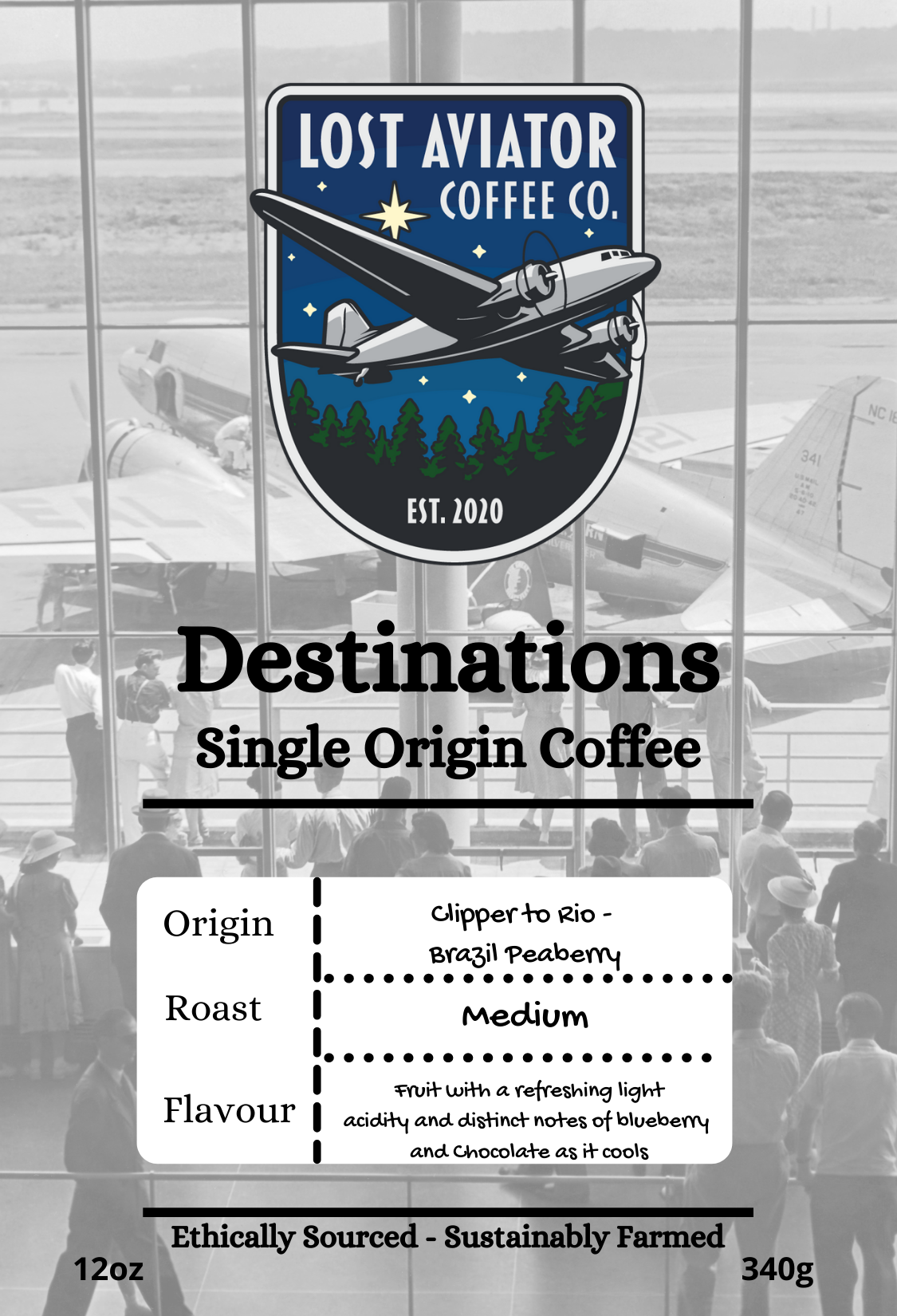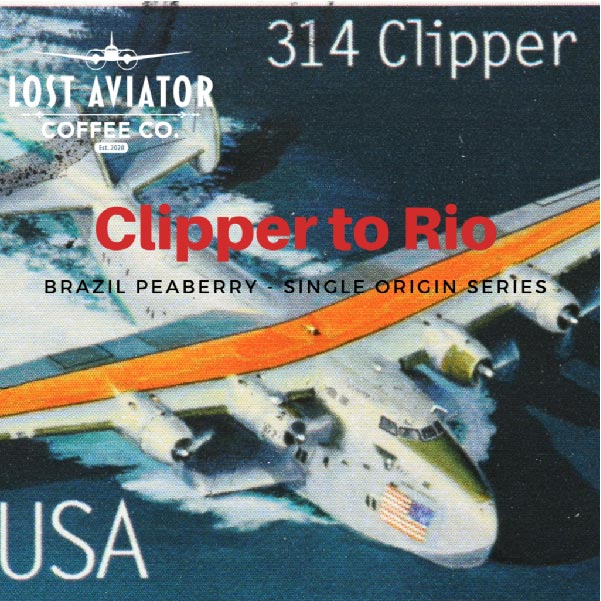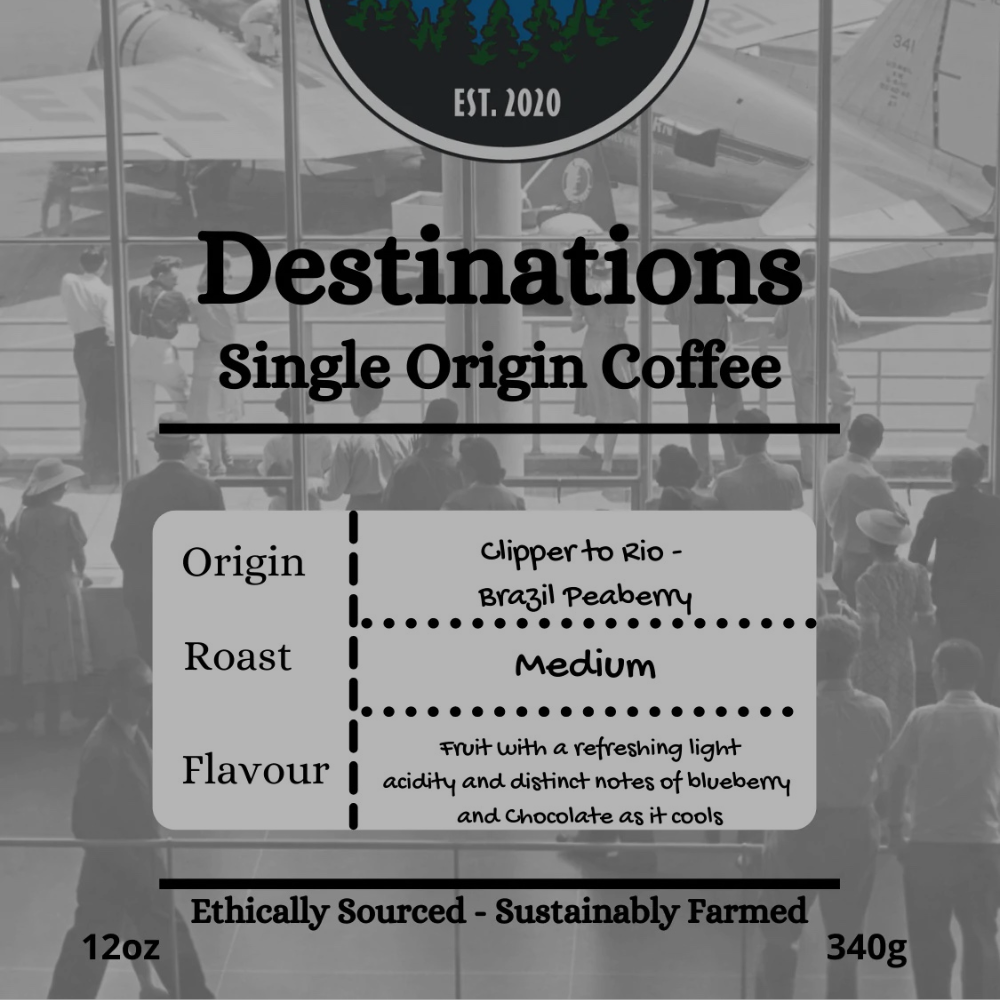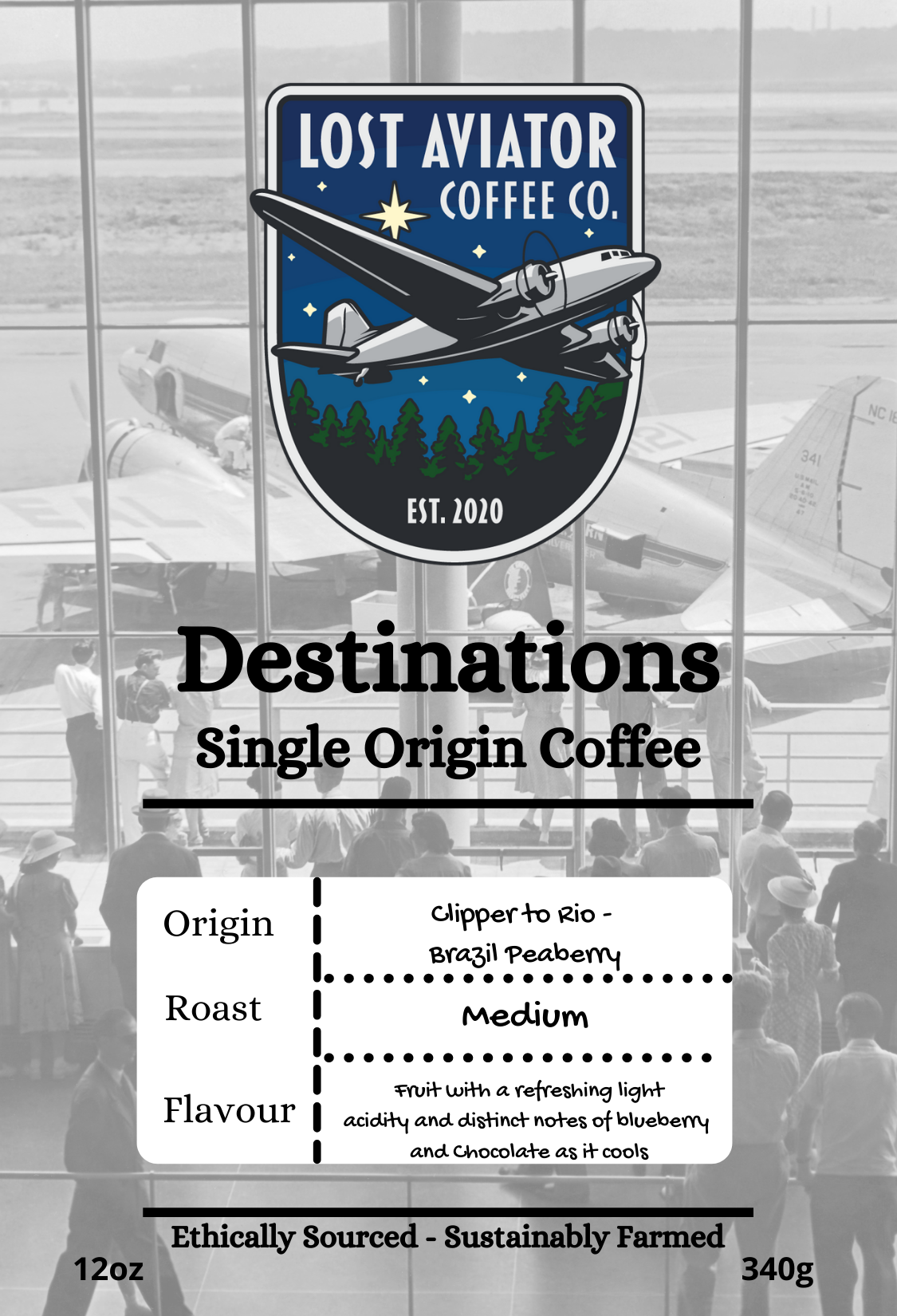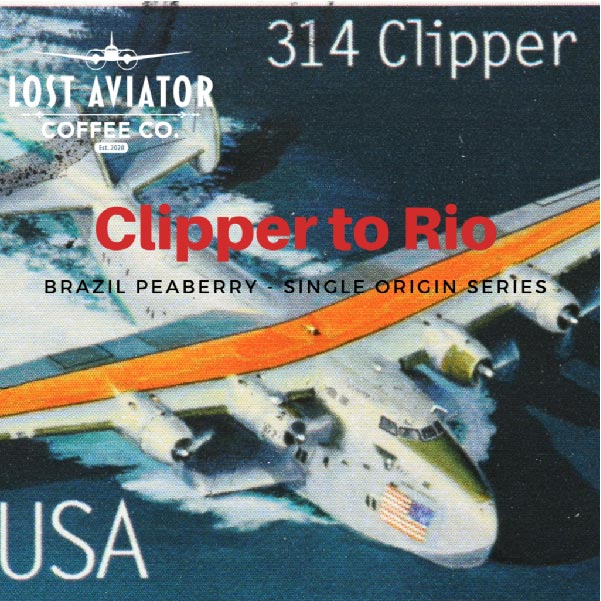 Destinations - Clipper to Rio - Brazil Peaberry Single Origin Coffee
In the Golden era of Aviation, with few air transport options for the masses, the iconic and luxurious Pan American Airways "Clippers" are remembered for their comfort and luxury. This was the inspiration for our Brazil Peaberry single origin coffee. Lively with slight acidity, beautiful fruit notes and a hint of chocolate, this coffee...
Why Choose Us ?
We are 100% Guelph owned and Operated We focus on quality local products, therefore helping to support our local communities. We are passionate about the coffee and products we sell. In keeping with our environmental policies, we offer a wide range of coffees and related products that are organic, sustainable and environmentally friendly.
Returns
If the *item you ordered isn't a perfect fit or you ordered the wrong thing, send us over an email with the details and we'll work together to organize an exchange for the right stuff.
Shipping
We will ship your product in a timely fashion, we do not keep a large amount of roasted coffee in stock as we wish to ensure freshness of every package that goes out the door so it arrives in perfect condition. We will ship to your specifications, we will ship to any country, if yours is not listed just contact us and we'll get you a quote for shipping cost. Free shipping is available in Canada provided a certain threshold is met, that is typically advertised in our banner. We endeavor to make sure that it is the fastest and most efficient service we can find. Free Local pickup is available in Guelph Ontario, just select it upon checkout.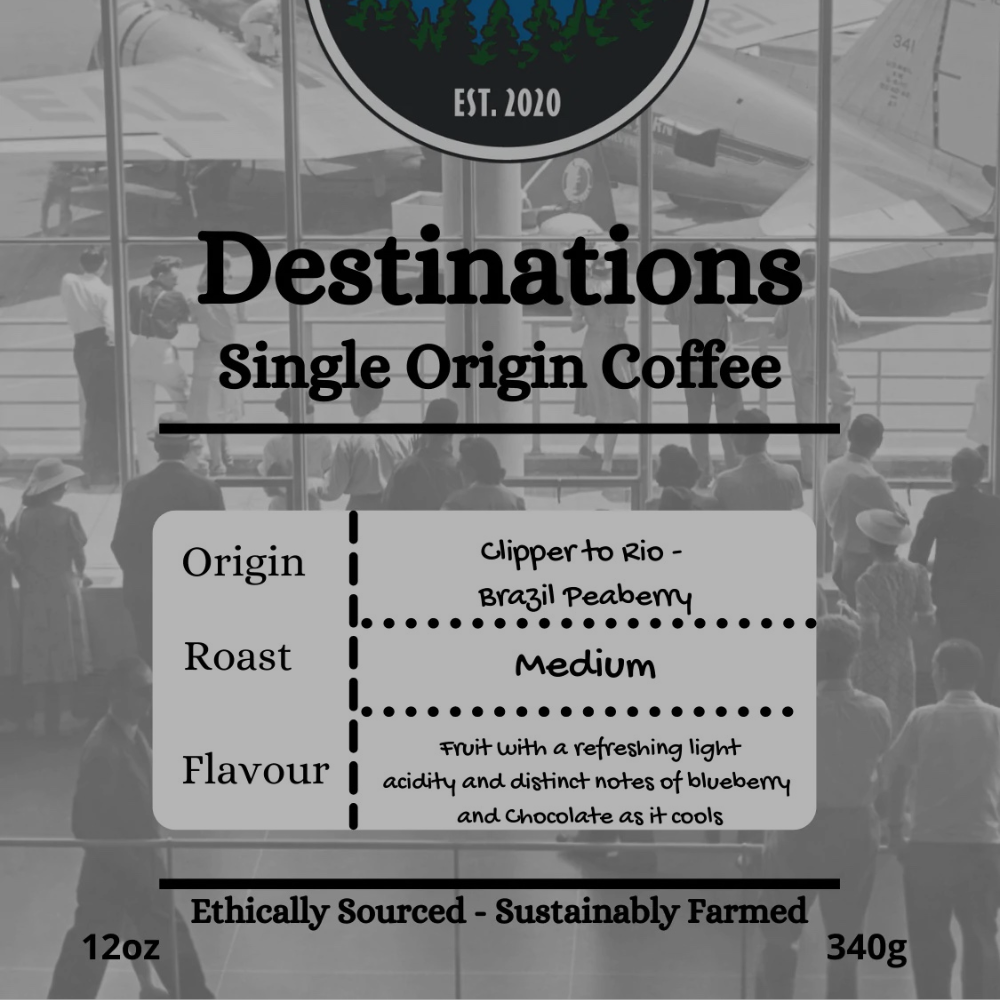 Destinations - Clipper to Rio - Brazil Peaberry Single Origin Coffee