Lost Aviator Coffee Co., three years later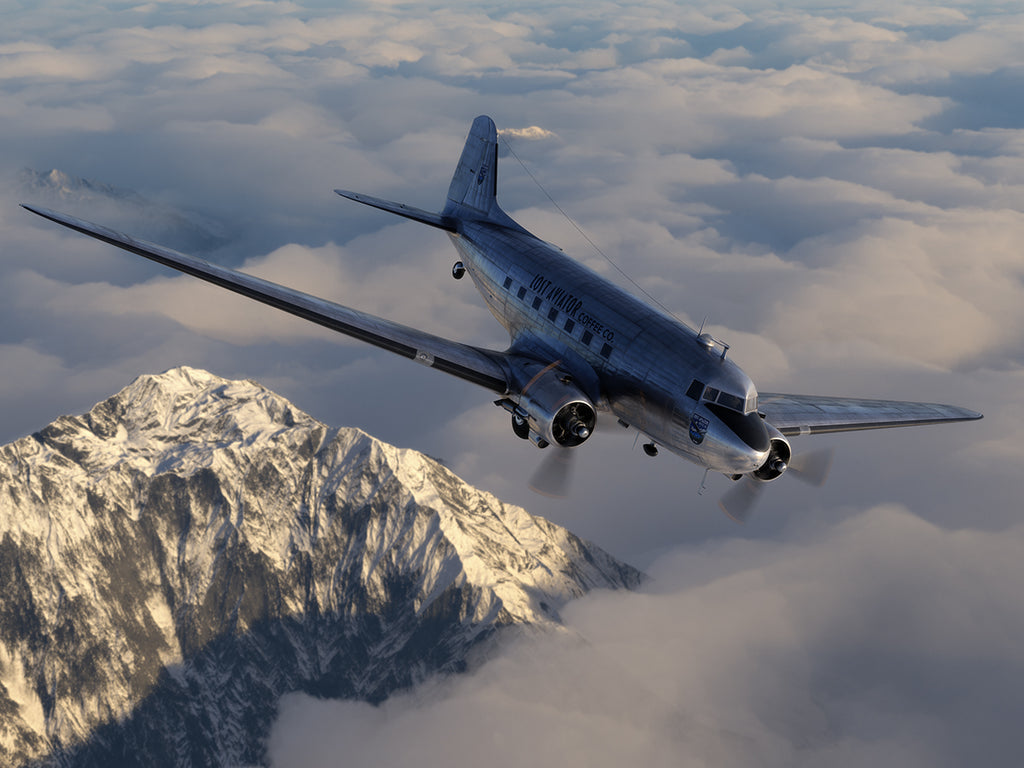 Our third anniversary snuck up on us believe it or not. With our recent expansion into a larger roastery, the opening of our Toronto shop and being back to work as full time Airline pilots we have been keeping busy!
Its been quite the ride from two unemployed pilots roasting on a tiny 3lb fluid bed machine in the basement of a bakery in 2020, to a company with a dedicated staff of 15, a much larger 15kg/33lb roaster and three locations!
The first few month with the two of operating was quite the ride, we had no idea what to expect or if anyone would even show interest in our product, how wrong we were. The aviation community world wide showed up en mass and had us working 12 hours days in no time to meet demand for Christmas presents, we shipped to 4 continents in the first few weeks. Then our amazing Guelph community showed up and we started working 18 hour days!
By the spring of 2021 two things became clear, 1 - we'd be going back to work soon and 2 - Lost Aviator needed its own home and a larger roaster, we hired our first staff, signed a lease and got to work on the Lost Aviator Coffee Bar and Roastery on York Rd.
After an agonizing 7 months of dealing with permitting, trade shortage and cost overruns, we opened on February 5th, 2022, we did not announce our opening publicly that day as we wanted to just run a test of our systems and our new staff, this was our first attempt at a cafe after all. And within an hour of opening we had a line up down the block. We were stunned.
By the fall of last year, we were quickly running out of room to roast and run a successful, bustling cafe, and the opportunity arose for our new roastery in the south end of Guelph at 449 Laird rd.
At this point we were both back to work flying full time, but we had an excellent staff who ran the business better than we could have hoped for when we were absent. Seizing the opportunity to expand our roasting we pushed forward with the new Guelph location and purchased a beautiful 15kg Roaster that will last us for many years. Around the same time the opportunity to partner with our friends at Aviation World next to Toronto's Pearson airport appeared and we jumped at the chance to bring Lost Aviator Coffee to the doorstep of Canada's busiest airport.
So here we are, 3 years, 3 stores, many customers, new friends and memories later. If you've been with us since the beginning or have just taken your seat, welcome aboard. We're thrilled to have you along with us for this incredible journey.
Your Captains
Adam & Steve
Two tired Aviators roasting coffee at some ungodly hour, our first holiday season rush